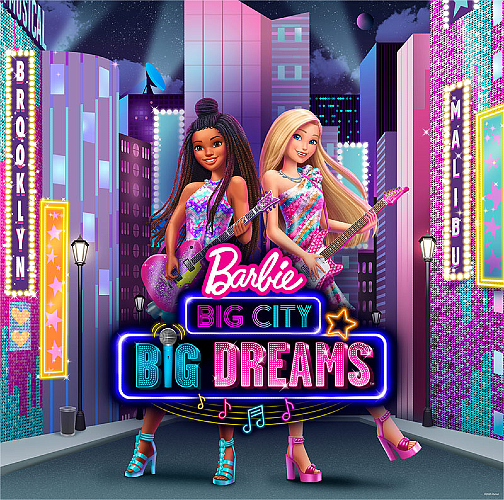 Mattel Inc. surpassed Wall Street estimates for revenue and earnings and outpaced its competitors in the second quarter that ended June 30.
 
The El Segundo-based toy manufacturer reported net sales of $1.03 billion, a 40% increase compared to the year-ago period. It also narrowed its losses to $6 million, or 2 cents a share. Analysts anticipated a loss of 6 cents a share on $868 million in revenue for the quarter.
 
Mattel's results also topped the industry "by nine percentage points in the U.S., 11 percentage points in EMEA and 19 percentage points in Latin America," Chief Executive Ynon Kreiz said during an earnings call with analysts on July 27, citing findings from NPD Group Inc.
 
He also pointed out that Mattel's growth beat the company's more stable second quarter of 2019.

"As was the case in the first quarter, there was some Covid-related year-over-year benefit this quarter, but we again outpaced the industry and believe our exceptional results are attributable to the strength of our brands and the quality of our execution," Kreiz said. "This is also evident when comparing this quarter to the second quarter in 2019 before Covid with net sales being higher by 19%."

Mattel's net sales in North America were $560.8 million, a 30% increase from second quarter revenue in 2020. International markets contributed $509.2 million, a 57% jump.
Dolls led the way in gross billings, which represent amounts Mattel invoiced to customers. The category was up 51% and accounted for $394.7 million.

 
Infant, toddler and preschool products increased 15% to $229.4 million, while vehicles jumped 68% to $266.3 million. Action figures, building sets, games and other products were up 32% and added $258.2 million to the total.

Mattel increased its advertising expenses by 47% to $88 million, which was "in line with revenue growth," according to the company.

During the quarter the toymaker contended with "supply chain disruptions, including shipping container shortages that were exacerbated by a temporary port shutdown in China and temporary plant shutdowns in Asia related to Covid-19 restrictions," said Chief Financial Officer Anthony DiSilvestro.

These challenges, however, did not have a material impact on quarterly results, Kreiz added, citing several changes the company implemented, including restructuring the supply chain.  

"We simplified the operation, we closed four plants, we reduced the number of items that we make — and those are the items that were not productive — and overall turned our supply chain to be a real driver, not just in cost reduction, but actually driving our top line and helping us grow the business," Kreiz said, adding that Mattel views its supply chain operation "as a business partner."

"It's not a cost center. It's not a service center. It's a business partner to the rest of the organization and is really making a difference and a positive impact on the overall enterprise," Kreiz said.

Mattel also revised its 2021 guidance for net sales growth to be in the range of 12% to 14% and for adjusted EBITDA to be between $875 million and $900 million.
 
"We still foresee continuing supply chain challenges for the rest of the year, but we have factored them into our plans, and the new guidance does take into account all of the anticipated supply chain disruptions that we are aware of today," Kreiz said. "We have proven that we have the ability to manage through major disruptions."
For reprint and licensing requests for this article, CLICK HERE.