Lirium AG has received approval from the Financial Market Authority of Liechtenstein to provide crypto services to banks and other firms, according to a note from the company. Lirium is now certified as a CaaS (Crypto as a Service)  provider to offer the following services:
Cryptocurrency exchange services – Allows Lirium to buy and sell cryptocurrencies to customers with either fiat or crypto funds
Pricing services – Allows Lirum to set its own prices and be a "market maker" meaning that Lirium does not need to rely on available quotes from others and can always be the counterparty for each end-customer that buys or sells cryptocurrency
Token depository services – Allows Lirium to be a professional custodian of customers' cryptocurrency funds which protects customer funds from counterparty or bankruptcy risks)
Lirium states that it is targeting Neobanks and Fintechs who already provide financial services to their customers to add crypto to their product offerings. Lirium offers a plug & play solution that covers regulatory, technical, operational, and security needs.
Banks, digital wallets, and marketplaces may now use Lirium's services to enable the ability to buy, sell, receive, send and store cryptocurrencies in their own mobile apps through an integration with the company while maintaing ownership and control of the customer experience.
As a regulated entity, Lirium says it must meet very stringent European compliance and legal standards with respect to Information Security, Governance, Customer Funds Safeguarding, and Customer Rights.
Lirium notes that its team has been in the crypto industry for years with significant experience with blockchain, custodial and financial services, compliance, payment networks and cryptocurrency exchange markets. The same team built Xapo, acquired by Coinbase for $55 million in 2019.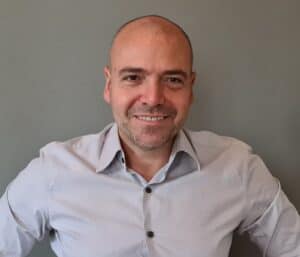 Federico Murrone, the founder & CEO of Lirium, says that Lirium is committed to state-of-the-art security, funds safeguarding, data protection and fraud prevention standards.
"We have worked closely with the FMA of Liechtenstein to satisfactorily complete the assessment process and it is with huge pride that we announce the formal approval. Our Chief Operating Officer Martin Kopacz, who was previously the Chief Compliance Officer of Xapo and our Chief Compliance Officer Yana Afanasieva, who has vast regulatory experience gained with PayPal, Amazon, BitFlyer and other industry leaders, made this happen. This brings us closer to achieving our goal of making it simple and convenient for people around the world to have access to crypto through the apps they already use for their daily needs."