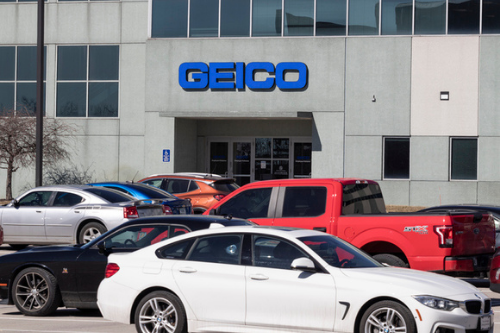 Insurance giant GEICO's effort to certify an interlocutory appeal in a lawsuit over overcharged auto premiums was denied by a federal judge earlier this week, according to a Law360 report.
The class action suit was filed by plaintiff Briana Siegal against GEICO in July and alleges that the insurer overcharged auto premiums by deceptively marketing its "GEICO Giveback" discount program at the start of the pandemic in 2020.
Read more: GEICO files $4 million lawsuit over fraudulent billing claims
According to Law360, Siegel is "looking to represent a class of all Illinois drivers who purchased personal auto, motorcycle, or RV insurance from GEICO covering any portion of time between March 2020 and July 2020.
The publication states the insurer had asked the court to certify an interlocutory appeal, calling the proposed class action "far out of bounds."
But earlier this week, US District Judge Sharon Johnson Coleman said that a statement on GEICO's website at the time "had the capacity to deceive consumers as to the portion of savings that GEICO was passing on to them via the 'GEICO Giveback' program under the Illinois Consumer Fraud and Deceptive Business Practices Act (ICFA)."
Additionally, Coleman said that GEICO failed to establish how an interlocutory appeal "would speed up litigation for the simple reason that there are remaining claims in this lawsuit concerning the unfairness section of the ICFA," according to the Law360 report.