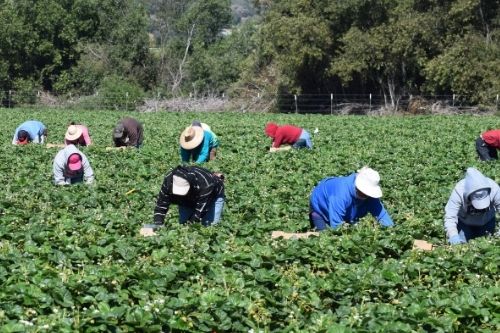 A new law now allows California farmers to sign up for the state's insurer of last resort.
California Governor Gavin Newsom signed Senate Bill 11 into law, making farmers eligible to purchase insurance through the California Fair Access to Insurance Requirements Plan (FAIR Plan). The bill was introduced in March by Senator Susan Rubio, D-Baldwin Park and was sponsored by the California Farm Bureau Federation.
Under SB 11, the FAIR Plan no longer excludes farm risks in general, but it will still have exclusions for crops, livestock, as well as equipment used to cultivate or transport crops/livestock. Farmers will be able to insure their homes, barns, and other storage buildings. It also includes an emergency clause requiring the FAIR Plan to submit its rate filing to offer farm coverage to the state Department of Insurance for regulatory approval within 90 days from July 23, 2021.
The FAIR Plan is an insurance pool initially designed to offer basic coverage to both home and business owners that have trouble securing coverage elsewhere.
SB 11 comes months after news that the state's farmers were having difficulty securing coverage. In February, California's Farm Bureau estimated that approximately 500 farmers in the state had been unable to renew their insurance since 2019.
Changes to the FAIR Plan also mean farmers can protect themselves against the encroaching risk of wildfires.
"We have had farmers here in San Diego County unable to obtain insurance coverage and lost everything in the event of a fire. Not just their crops, but their homes and their buildings and their equipment. So, the importance of the fail-safe, state Fair Plan cannot be understated," San Diego County Farm Bureau executive director Hannah Gbeh told inewsource.